Private Wave Rock Day Tour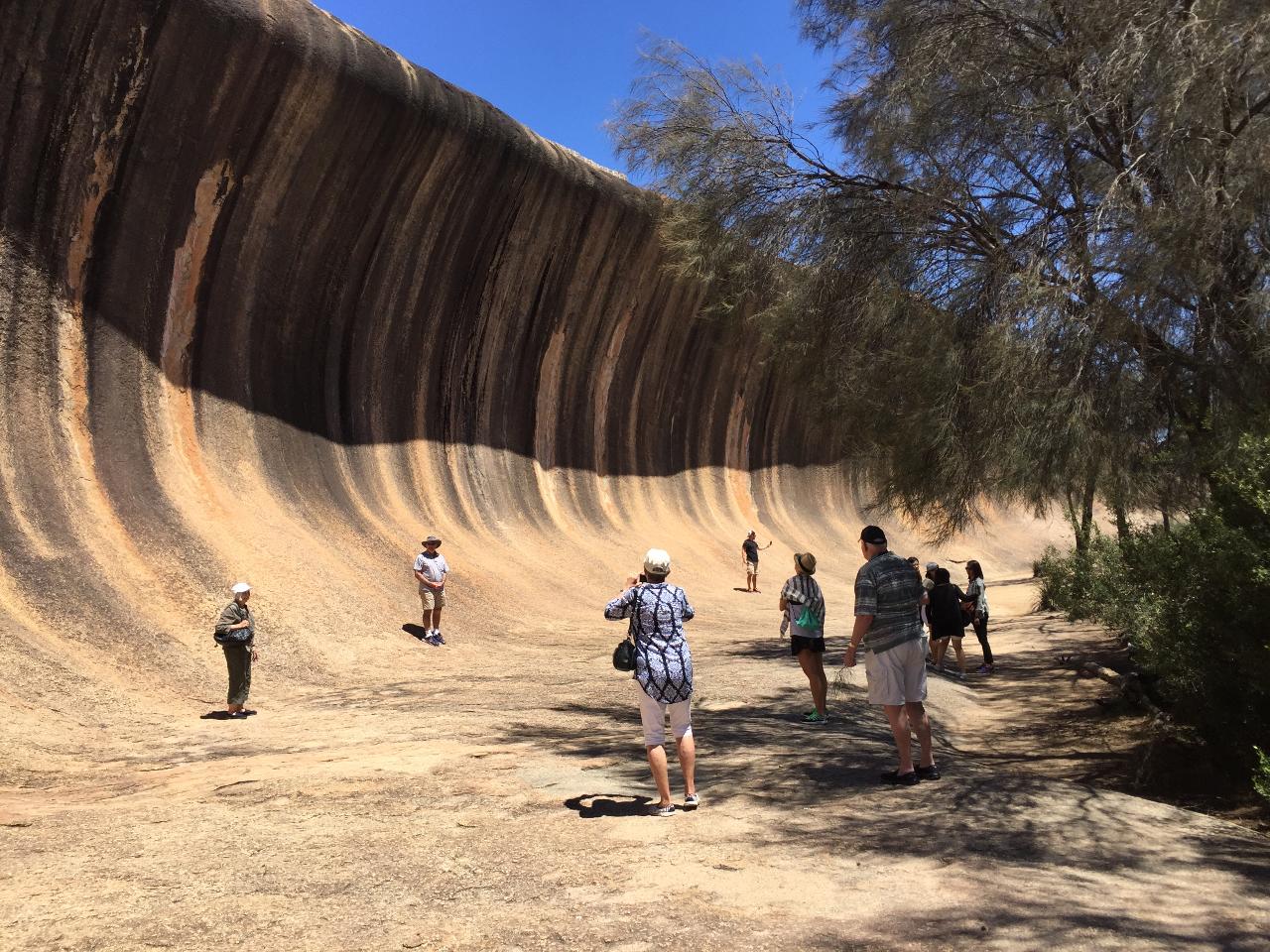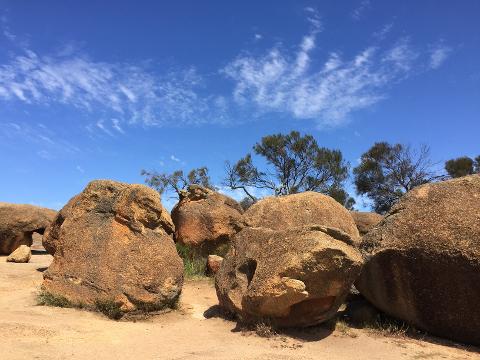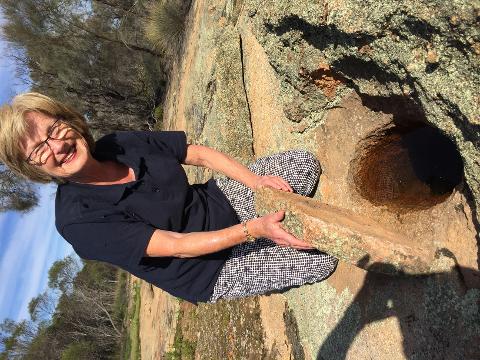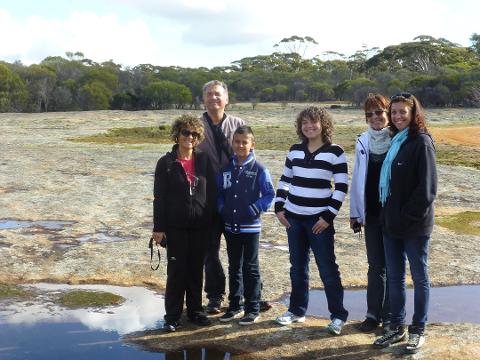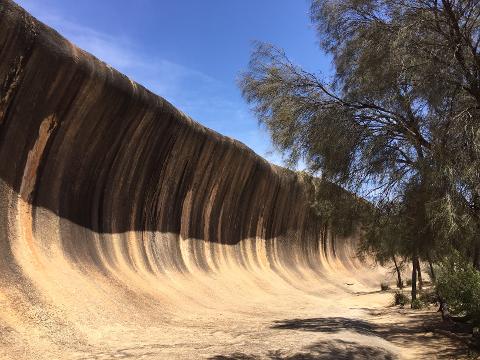 Duration: 11 Hours (approx.)
Location: Mosman Park, WA
Product code: WRDT
Private Small Group Touring
Our day begins with the drive east over the Darling Ranges from Perth to York for morning tea
alongside the Avon River.
York is Western Australia's first inland rural town, established in 1831. It is a historic and
charming rural town, rich in Victorian and Federation buildings.
We continue on out east from York, touring through the wheat belt region as we see sheep,
wheat and cattle farms, salt lakes, and then granite rock outcrops - a hint of
what is to come when we arrive at Hyden.
Wave Rock was formed before the age of dinosaurs, about 2.7 billion years ago. It is one of the oldest rocks in the
world.
Wave Rock is an ancient granite formation that has been exposed to weathering processes for
over 60 million years. It is about 15 metres high and about 110 metres long.
Visit Hippo's Yawn Cave and after lunch, we visit The Humps, as well as visit Mulka's cave.
The name Mulka comes from an Aboriginal legend associated with the cave. Also at The Humps are Gnamma Holes, water holes in the granite rocks that were used by the Aborigines when passing through the area. Indeed, Mulka's cave is a
significant Aboriginal rock art gallery.
Our Wave Rock Tour is a fascinating day exploring geologic features in the "Outback" and
learning about the Aboriginal legends of the area.
Tour Inclusions:
Private Small Group Touring Morning Tea, Lunch, and Entry fees to Wave Rock
Tour Experience:
Touring through the Wheat belt region of Western Australia
Morning Tea at York, a heritage listed town
Visit to Wave Rock